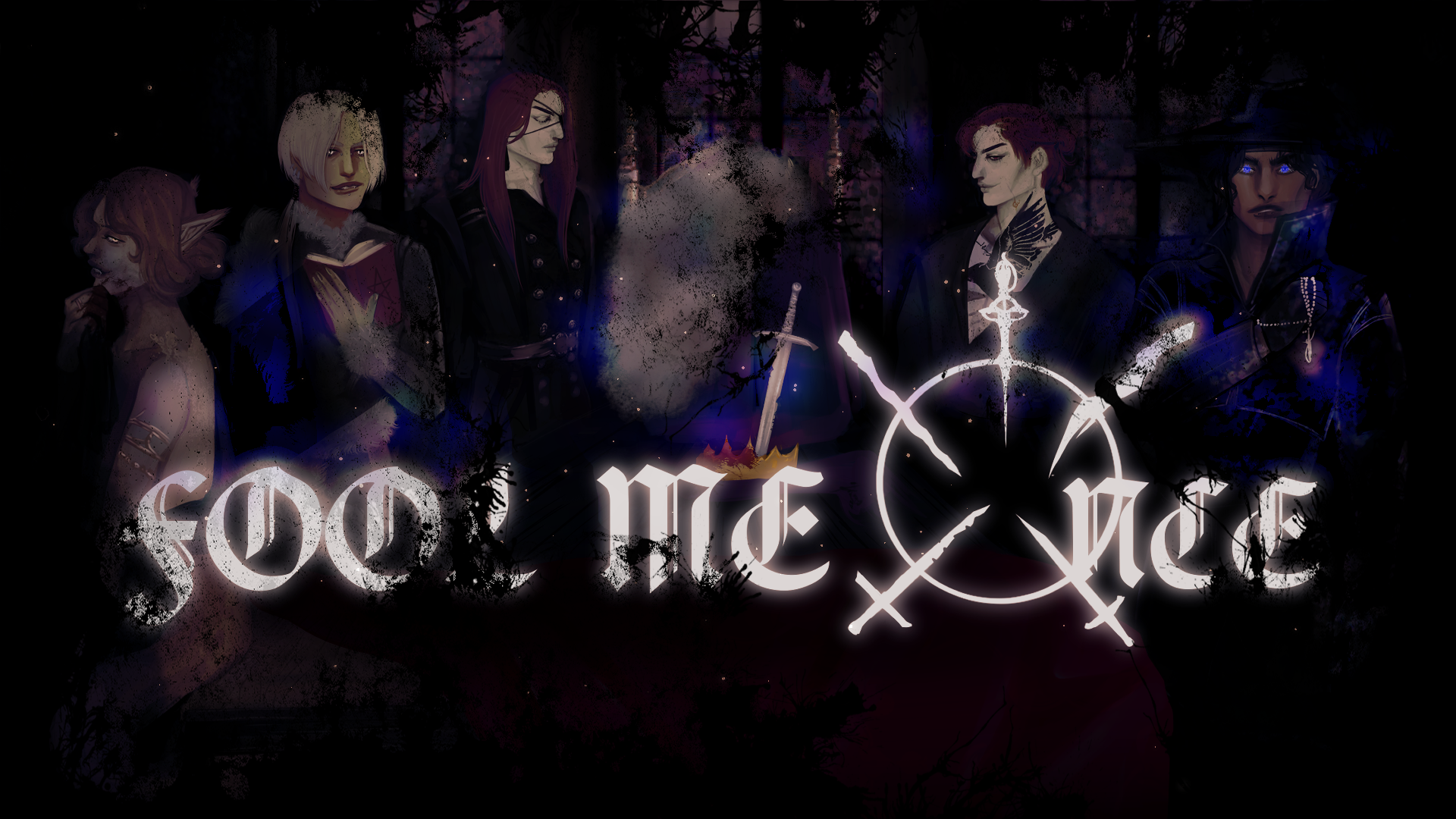 Fool Me Once
New project is here:
- first chapter uploaded (about 25k words), enjoy!
There are two things I know that have to be changed, so for the next update the text will show up as whole pages whenever possible, instead of single lines on click, I just need to manually recode everything. 😭 The other thing is, there's a sentence cut off when you meet the snake, but that will also be fixed when I get to recoding.
If you spot other errors you want me to know about, please leave a message here, or use the link on the main page. Thank you!

Comments
Log in with itch.io to leave a comment.
There are areas where- in the version where all ROs are female- the characters are referred to with he/him.
Ah, I must have messed up a variable, sorry about that. I'll try to catch all the instances for the next update. Thanks for letting me know! :D